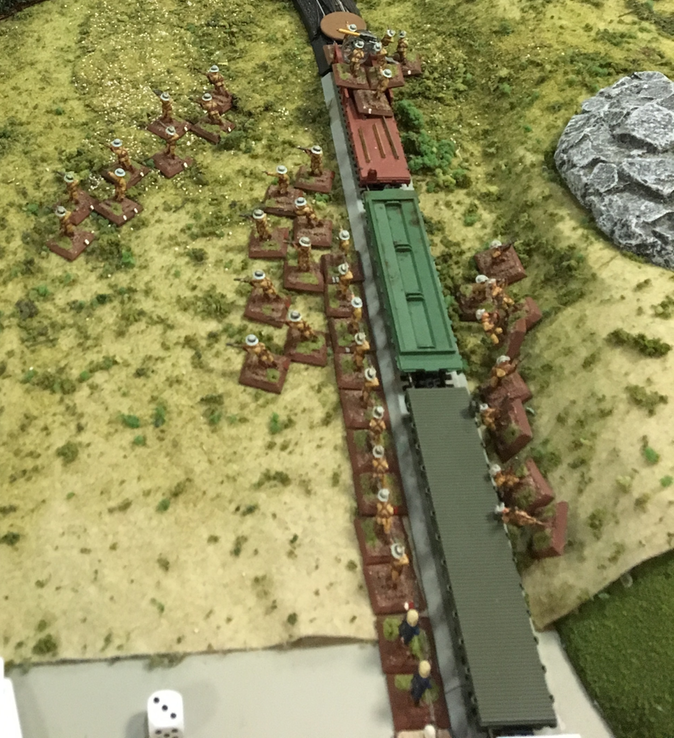 THE LINE OF GERMAN REPAIR CREW CONTINUES FORWARD, HUGGING THE TRAIN TRACK.   
MEANWHILE, ON THE RIGHT A ZUG (i.e., A PLATOON) OF SCHUTZTRUPPEN CLIMBS THE HILLS, SCOUTING FOR HIDDEN HEREROS.
ON THE LEFT TWO ZÜGE OF SCHUTZTRUPPEN ADVANCE TO ENGAGE THE MOUNTED HEREROS. AND AT THE FRONT OF THE TRAIN, A MACHINE GUN IS AT THE READY!