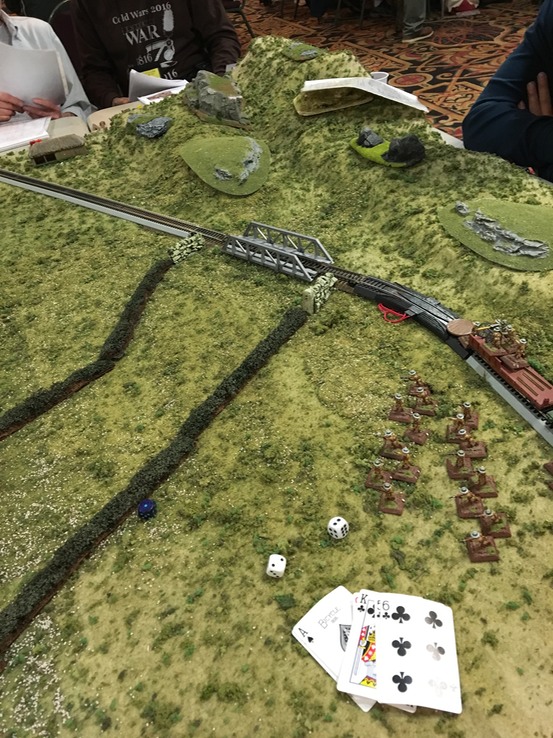 THE MOUNTED HERERO UNIT IS NO MORE!
RIFLE FIRE FROM HEREROS CONCEALED IN BOULDERS OR IN BUSH CAN BE DEVASTATING TO THE GERMANS, BECAUSE THE GERMANS CANNOT SEE OR TARGET THEIR FOE.
BUT IN A FIREFIGHT IN THE OPEN, THE GERMANS HAVE THE ADVANTAGE. THE SCHUTZTRUPPEN ARE BETTER SHOTS THAN THE HEREROS. AND EVEN MORE IMPORTANTLY - THE GERMANS HAVE THE MAXIM, WHILE THE HEREROS DO NOT.