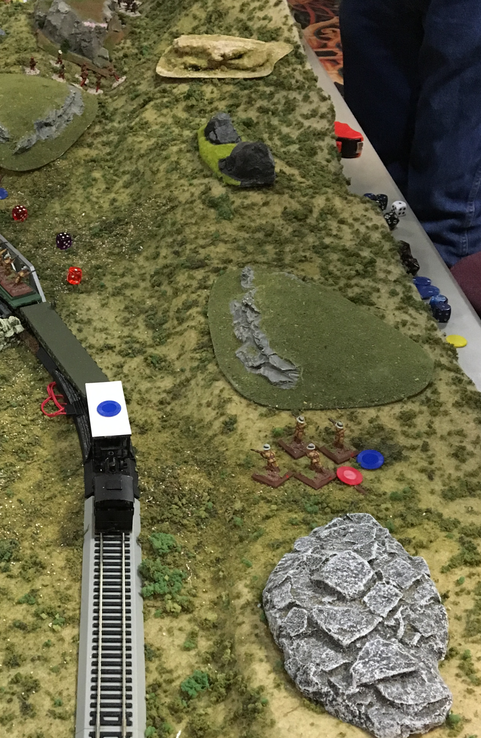 WHILE HEREROS AND GERMANS SHOT IT OUT IN THE VALLEY, THE TWO FOES DUKED IT OUT IN THE HILLS. 
THE RIGHT-FLANK GERMAN ZUG SPOTTED A CONCEALED HERERO RIFLE UNIT. THE HEREROS IMMEDIATELY CHARGED THE GERMANS, AND A QUICK AND FURIOUS MELEE ENSUED - SO QUICK THAT THIS INTREPID WAR CORRESPONDENT (i.e., ROY JONES) DID NOT GET A CHANCE TO PHOTOGRAPH IT! 
HOWEVER, THE AFTERMATH OF THE MELEE IS PRESERVED FOR POSTERITY. THE GERMANS REPULSED THE HERERO ASSAULT AND DESTROYED THE ATTACKING UNIT. BUT THE HEREROS DID SERIOUS DAMAGE IN RETURN, KILLING THE GERMAN PLATOON LEADER (ZUGFÜHRER) AND WIPING OUT HALF THE ZUG.